What Is Probable Cause in California
The police cannot issue an arrest warrant by themselves in California. They must submit a request for such a warrant and a judge will have to sign it in order to make it legally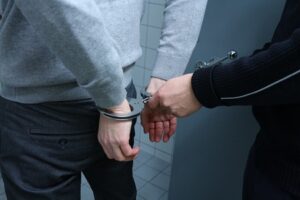 valid.
The Fourth Amendment of U.S. Constitution stipulates that every person should be protected against unreasonable arrest. Judges are guided by this imperative of not violating personal liberty. They will accept and authorize an arrest warrant on condition that the police can establish the existence of a probable cause.
For probable cause to exist, the law requires that an intelligent person can reasonably believe that a crime has been committed. This belief must be based on facts on the ground and/or empirical evidence and not on guessing or gut feeling. Practically speaking events or evidence which may constitute probable cause include the following:
A police officer has spotted a person engaging in an unlawful activity. This person can be apprehended with no need for a warrant.
A reliable witness testifying that a person has committed an offense.
Forensic evidence, for example finger prints or DNA, which indicate a person has violated the law.
A tip the police got from a trustworthy informant.
Circumstantial evidence that, when put together, may lead the police to belief there is a high probability that a suspect was involved in a criminal activity.
Once an arrest order has been issued, it remains legally binding until the suspect is apprehended. What it means is that if there is a warrant on your name, you may be taken into custody anywhere and anytime, even in circumstance you would not expect – at home, at work, when you are with friends or while being pulled over by the police for a routine license check.
Leaving California to another state so as to escape an arrest will be futile in most cases. If you committed an offense severe enough, the authorities will demand your extradition although this process may be expensive.
Finding out If There Is a Warrant against You
In light of the risk of being taken into custody the moment a law enforcement agent spots you, it should be your interest to make sure you are not wanted by the police. The best place to carry out a California Warrant search is turn to your local Sheriff Office or Police Station. Some Sheriff's websites have an online search tool based on a suspect's name. Using such a tool will save you time.
If there are no online search options, you will have to physically go to the Sheriff Office and perform your inquiry. By and large, the authorities have no objection to sharing warrant information with private people as long as it may not compromise an ongoing criminal investigation and provided that there are no minors involved. One thing you should know, if you're the one making the inquiry and it is discovered there is an outstanding warrant in the system against you, you may be detained. To avoid such an outcome, send someone you trust to check for you.
To conclude, if your name does appear on a warrant, the best thing you can do is turn yourself in with a good criminal lawyer by your side.